Care, protection and treatment for the skin you're in.
At Peters Dermatology Center, we care for every inch of your skin, from skin cancer treatment to prevention—and nearly everything in between.
Dr. Peters is the region's go-to skin cancer expert and Mohs surgeon.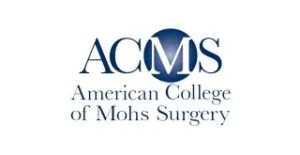 After a decade of practicing General Dermatology, Dr. Peters invested a full year in surgical fellowship training in Cutaneous Oncology,
Mohs Micrographic Surgery
, and Procedural Dermatology.
This intense fellowship training with the renowned Dr. J. Michael Wentzell, MD culminated with Dr. Wentzell's endorsement and Dr. Peters' acceptance as a Fellow of the American College of Mohs Surgery (ACMS).
In addition to Mohs surgery, our expert dermatology services include:
Medical Dermatology
PDT (photodynamic therapy)
Full Range of Aesthetics

Botox - fine lines/wrinkles
BBL (Broadband Light)-sunspots/age spots/ acne/acne scars

Laser- broken blood vessels, redness, rosacea

Moxi (Fractionated Laser) - skin texture and tone, uneven pigment
We're all about prevention, so we've stocked up to carry a line of products we stand behind to make it easy for you. Ask us to show you our own Peters Dermatology Center line of skin products which include the following:
Rosehip Regenerative Balancing Cleanser
Microdermabrasion Exfoliating Scrub
Mega C B E & Ferulic Super Serum
Biomimetic Oligo Peptide Rejuvenating Serum
Resveratrol Rapid Reversal Peptide Complex
100% Hyaluronic Quenching Serum
Age Expression Eliminator- Lift & Tighten Formula
Revitalizing Eye Cream
Lash Proliferating Serum
We also carry Sunday Afternoons Hats, a large variety of Elta MD Sunscreens, Tizo Sunscreens, TIZO LiptTECT SPF 45 lip protection.
Discover what makes us different. Call for an appointment today: 541-323-7546