Laser Treatment in Bend, OR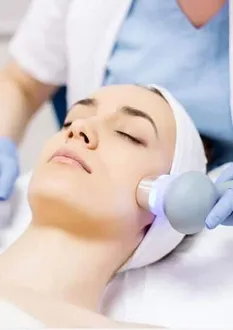 What is Laser Treatment?
From sunspots caused by those younger years spent lounging out in the sun to acne breakouts that are impacting someone's self-esteem, there are so many issues that arise that our dermatologists can help with. Here at Peters Dermatology Center, we believe in offering our patient's skin care treatments that use only the latest and most advanced technologies and techniques. Laser cosmetic dermatology has provided countless people with the healthier and more youthful skin they've been hoping for and it could help you, too.
With the advancements in laser treatments, we are able to offer incredible and dramatic results quickly and with fewer side effects than traditional dermatological treatments.
Laser treatments can treat a host of issues including:
Unwanted hair
Sun damage and age spots
Hyperpigmentation
Acne and keloid scarring
Skin resurfacing
Rosacea
Fine lines and wrinkles
Uneven skin tone and texture
Spider veins
Moles and birthmarks
Stretch marks
Melasma
Vascular lesions
Unwanted tattoos
Warts
Skin discolorations
What to expect from Laser Treatments?

Cosmetic laser treatment is a great way to improve the appearance of your skin. Depending on your specific needs, you may be able to get the results you want with just one treatment. With our laser's incredible precision, you know you will always get results you can trust with minimal side effects. Plus, most laser skin treatments boast little to no downtime, which is important for our busy patients who want to get back to their daily routine.
Having healthy, radiant skin is so very important. There are many factors that can impact how our skin looks and feels. If you are looking to reverse signs of sun damage and other issues, then you've come to the right place. The dermatologists at Peters Dermatology Center will discuss your treatment goals to help you determine which option is the best one for you.

Are Laser Skin Treatments Safe?

Laser treatments are completely safe and reliable. Our dermatologists have been specially trained to provide you with safe yet effective care with quick results. With minimal to no risks associated with these treatments, laser treatments have become such a popular option for so many people looking to revamp, refresh and makeover their look. You could be next!


For more information on laser treatment in Bend, OR and whether you are a good candidate for this cosmetic treatment, call the office of Peters Dermatology Center today at (541) 323-7546.